What Happens When a Bunch of Bus People Go to the Desert?
---
Late in March 1995, a bunch of folks that hang out on the Vanagon mailing list decided to go to the desert and have some fun. Here's some pictures I took. They're all 768x512 pixels, unless they're 512x768 pixels. I had my prints transfered to PhotoCD, but I wasn't real happy with the color balance. Some of them are adjusted to look good on my monitor.

Click on the thumbnails to enjoy.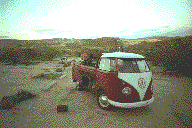 Sunset over Otto (112k)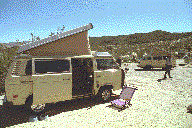 The newest Vanagon on the trip. (156k)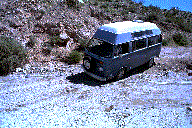 Dave thinks we're on the right road. (296k)
Dave, are you sure? (184k)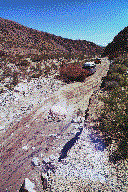 Hmmm. Not a road. A wash. (260k)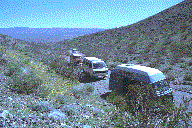 NOW we're on the right road! (200k)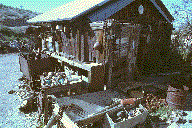 Nice place. (196k)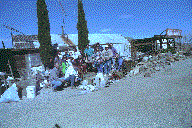 Intrepid Vanagoners. (172k)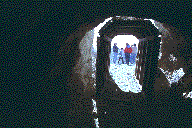 We came to see this? (108k)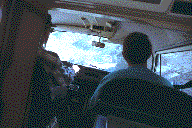 Dave demonstrates a moderate lean angle in Da Boat. (96k)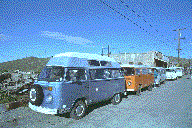 Let's eat and drink beer and take over a small unnamed town. (136k)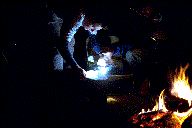 Does magnesium burn? (64k)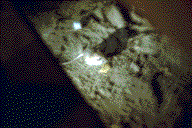 A furry friend comes to eat. (88k)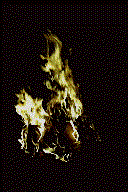 What else can we burn? (60k)
---
Back to home.